Furniture Trends 2023: The Most Exciting Innovations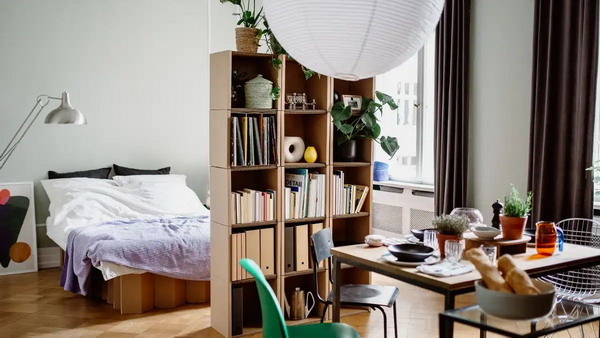 Feeling good is the motto of the furniture trends 2023. The trend is for furniture that you can make yourself comfortable with – at best, it is also sustainable, smart and multifunctional.
Living trends always reflect our current needs. And right now, in times of the corona pandemic, we are looking for security in our own four walls. But here you also want to easily accommodate a home office, recharge your batteries in the bathroom and bedroom and enjoy your free time in the garden. Feeling good is the elementary need for 2023. And the current furniture trends for 2023 from the furniture store meet this.
In just 5 minutes we will reveal the market price and other valuable information about your chosen property.
Today more than ever, a home has to serve a wide variety of roles, as many of us now also work here, whether for school or job, and we probably spend more time here than ever. And so zones for retreating and coming together are increasingly replacing the classic room layout of kitchen, living room, bedroom and bathroom, and the functions are merging with ever more open floor plans.
Living room trend 2023: multifunctional modular furniture
It goes without saying that multifunctional furniture is increasingly in demand. Flexible wall units in which you can not only accommodate flat screens and books, but also a small workplace, maybe a printer or even the house bar. Convertible furniture that can easily accommodate every change in life will be in demand in the living room in 2023. The easiest way to adapt modular furniture. Often you can expand this even after years by purchasing additional elements.
Sofa trend 2023: A modular sofa that can be changed according to your situation
Upholstery manufacturers also rely on modular construction when it comes to flexibility. Using the modular principle, you can use various elements to create your very own personal seating landscape – convertible from a simple sofa to a corner couch to a sunbathing area as you wish. Thanks to hidden technology (not infrequently even smartly controllable), you can easily push your backrests up and down, fold down armrests or open the seat for a nap. Clever extras such as charging functions for smartphones, lights, integrated storage space or storage areas offer you even more convenience.
Coffee table trend: multifunctional side tables
Even the coffee tables, which are trendy in 2023, are multifunctional: Tray tables with portable tops are just as popular as the side table on casters. Like the no less popular serving trolley, it is always there when you want to put something down. By the way, the bar cart is also one of the big dining room trends. A rollable table is also useful for a laptop, for example.
Furniture trend 2023: Smart solutions for the home office
The home office will undoubtedly gain a new status in Corona times. Solutions that you can fold away or slide shut after use are ideal. There are many of them – from the mini-office that disappears into the wall unit or even in the kitchen unit, to the mobile pedestal with a desk.
But the good old secretary is also making a comeback. With a fresh look and equipped for the age of laptops, it is developing into trend furniture for 2023. A small, slim desk with the typical flap behind which you can still stow a little office stuff when closed can usually be found in the bedroom next to it the wardrobe space.
Furniture trend is fairly produced and sustainable
The theme of sustainability write more and more manufacturers on the flags. Customize fair and ecologically durable furniture. The ecological standard is high, the design exclusive. That has its price, but your children will appreciate it later – in two senses.
Natural materials play the main roles here, above all wood, but also leather, felt, natural stone and brass. The latter bring a touch of elegance into your home. Recycling materials are also slowly finding their way into furniture production, carpets made from old PET bottles, for example. By the way, you not only spice up your kitchen and bathroom, but also your terrace.
Garden furniture trends 2023: comfort is the key
The garden and balcony really stand up to the living room on summer days. In addition to the well-known seating groups and sun loungers, you can also get cozy lounge furniture, sofas and armchairs in the garden market. Much of the current garden furniture collections look equally good indoors and outdoors.
Wood is and remains the classic on the balcony and terrace, but is now closely followed by garden furniture made of weatherproof plastic mesh. More and more accessories such as outdoor carpets, decorative pillows, mobile lights and lanterns are finding their way outside. They make the outdoor room cozy in no time and each staycation becomes a real travel alternative.