New Furniture Trends 2022: Everyone wants this furniture now!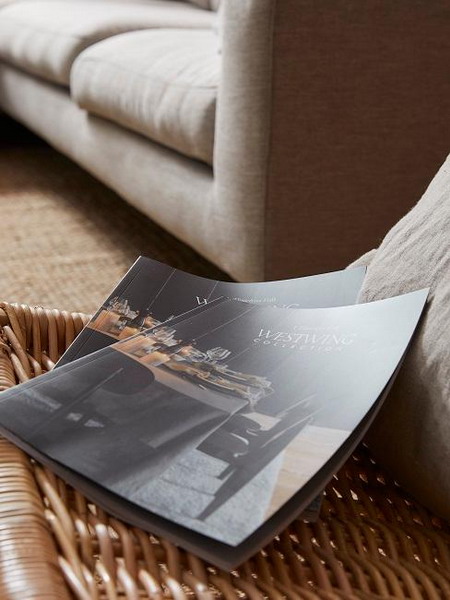 Discover the new furniture trends 2022 with us. In our trend report we give you a small taste of the new trend furniture. Everything is represented under it, high quality designer furniture, but also beautiful furniture for outdoors. You will also be able to rediscover old acquaintances such as Art Deco or Viennese weave in a completely new way. You can find out what else is new in our trend report on furniture trends 2022.
Trend 1: Art Deco style furniture
The 2022 furniture trends also include old acquaintances in Art Deco style, such as the Luigi coffee table set of 4 with mirror floors, which can be wonderfully combined with Art Deco lights such as the Mamo Deluxe table lamp or the Tassel velvet pendant lamp. All friends of this style will surely be delighted. The elegance of this rediscovered trend furniture is and remains timelessly beautiful.
Trend 2: furniture with Viennese weave
Furniture and home accessories with a Viennese weave are also a very current design trend. It can be a coffee house chair or the round coffee table Retro combined with the chest of drawers and pendant lamp Vienna. In the time of peonies, these flowers in a vase can set great accents. Of course, other flower arrangements are also good for putting the delicate beige tones of the Viennese network in the right light.
Trend 3: round furniture
Furniture with soft curves and flowing shapes are also trend furniture this season. The color doesn't matter. The selection depends entirely on your personal taste and the space in which this round furniture is to be integrated. Examples of furniture trends in 2022 of this kind would be the round Clarice coffee table, the Loka side table or the Gatsby bouclé kidney sofa, available in many colors.
Trend 4: furniture for indoors and outdoors
The indoor-outdoor trend is also typical of this furniture season. These beautiful lounge furniture can also be carried outside on the balcony and terrace when the weather is fine and are otherwise used as furnishings in living rooms, bedrooms or in the dining room. This even applies to the very modern poufs of all kinds again this year. In wonderful weather, freshly squeezed juices can be enjoyed out there in the garden or on the balcony, which are very healthy and currently absolutely trendy.
Trend 5: furniture with cord
Furniture made of corduroy is also a trend this season. One of our favorites here is the corded corner sofa Marshmallow, which is offered in two particularly delicate colors. Maybe it will be your new favorite sofa.
Trend 6: furniture with velvet
If you love soft velvet, you will find a particularly rich selection among the 2022 furniture trends, because velvet is very popular at the moment. Velvet furniture is available for every conceivable space such as the bedroom, the dining room or the living room and more. You get this furniture with velvet in all imaginable colors and shapes and as beds, sitting areas, armchairs, chairs and more. Velvet furniture looks very homely and cozy. If this style is right for you, take a look around with us. From this trend, we very much like the velvet upholstered chair Tess, the velvet box spring bed Phoebe, the velvet corner sofa Moby, the velvet armchair Rachel, the small velvet stool Daisy or the XL velvet stool Harper. All of these models are available in many colors and certainly your favorite color.
Trend 7: plexiglass furniture
If you like it a bit cooler with the new trend furniture, you should take a look at the new models made of plexiglass. These pieces of furniture are often made entirely of plexiglass or combined with other materials. Completely transparent plexiglass furniture is just as popular as lightly colored models. Very often these are smaller pieces of furniture such as chairs, stools, shelves or side tables. We have also found a few favorite pieces for you here. That would be the design armchair Louis Ghost, the bedside table Ghost Buster, the two armchairs Bjorg, the transparent side table Ghost Buster, the completely transparent model Charles Ghost, which is suitable as a stool as well as a side table or the two Easy chairs in two different colors. This plexiglass furniture is definitely extravagant.
Another furniture tip for everyone who loves cosiness and simple elegance
If you haven't found the right one for you with the new furniture trends, we'd like to give you another tip here:
And that's our Scandi style furniture range. This style comes from Sweden. The northern lights up there love it cozy and not too pushy. Furniture there must be functional and particularly homely. The colors should not be too pushy and accents are rarely and purposefully set by the Swedes. Perhaps a Scandinavian facility is exactly what you have in mind. The new fashion trend velvet in the right colors goes well with the Scandi style.