TOP 10 Modern Wall Paint Trends 2022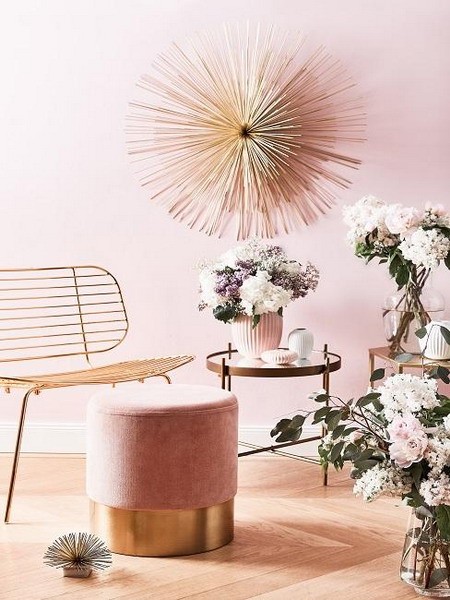 Wall colors determine the essential effect and the ambience in the room. Not only the size or the incidence of light give a room more space, the colors also make an essential contribution to the look. Can your apartment use a fresh coat of paint? Our interior experts will show you 10 modern wall paint trends 2022 that are totally trendy right now!
Modern wall colors: find the right one
Of course, you can also simply leave your walls white, which, in addition to the contrasting shade of black, is right on trend in 2022. There is nothing to be said against that – except that you should then set colored accents with your furniture. But if you feel like trying something, the choice of wall colors is great. In order to find the right current wall color, you should first go through what rough color type you are.
Would you like…
Strong colors
Vibrant colours
Warm colours
Dark colours
Bright colors
or subtle colors such as pastel shades ?
Then go into more detail. What tones should it be?
Shades of red
Shades of green or blue
Gray or black
or more bolder shades like dusty pink , purple or trendy mustard yellow / Curry?
You can then adjust your preferences to the respective room. Find a wall paint for:
The living room
The bedroom
The hallway
The kitchen
The dining room
The bathroom
The children's room
The baby room
The office
… or a particularly small room?
In addition, there are of course still various design options, such as a two-tone design, painting techniques such as a sprinkle technique, ombre, metallic effects, effect colors … – let our wall colors inspire you with ideas and information on color effects to match your living style! There you will find tips on painting. Also learn how to combine wall colors.
PS: And if you are still looking for more ideas for modern wall design – you will also find this in our article!
2022 trend update: modern wall colors in blue
In 2022 we are going blue! At least when it comes to the current wall color! Because the color is now very trendy, and it doesn't matter which shade of blue you choose. Whether Classic Blue as Pantone trend color 2022 or another tone, that's entirely up to you. We have already listed our favorites for you:
Gray-blue
turquoise
Aquamarine
Ocean blue
Petrol
Our long-running favorite: baby blue
Light blue tones bring the blue jeans out of the closet and bring the color to the wall. Light blue is said to have a relaxing effect on our well-being. It looks particularly nice with fresh yellow tones and warm woods.
Nude color is in
A light nude immediately brings lightness into your home. At the same time, the fresh color lets every room bloom in a stylish way. The look looks feminine and yet very adult when you combine the powder tone neutral with wood, gray and dark anthracite.
Go for gold
Shimmering gold, light yellow or a light caramel – all of these nuances look very elegant and look great in the living room or dining room. Although gold in particular is more unusual than wall paint, it leaves a tasteful flair in your home. With neutral black, dark wood tones or navy blue, however, the color comes into its own.
Modern wall colors: beige
A soft beige is one of the brightest colors among the current trend colors for your wall. The tinted white proves to be a real all-rounder and fits into any room. Whether living room or bedroom – even in the small hallway this cashmere tone looks totally noble and glamorous.
Trend color off-white
A mild off-white is a versatile tone that makes itself wonderful as a subtle wall color without leaving a cool ambience. The delicate white makes rooms appear spacious. Another advantage: can be practically combined with all other colors!
Powder as a trend color
Depending on the combination, the powdery wall color can appear both feminine and playful as well as luxurious and reserved. The powder tone can be painted anywhere as a base color. If you like it a bit more colorful, then combine copper-colored accents and delicate patterns with this wall color.
Modern wall colors in mint
Pastel shades of green are practically the optical spa in your home. Bring a wall color into your home with a touch of mint that invites you to relax. The look is perfect with white, gray or golden details.
Natural white color trends
A classic that always goes on the wall: white. Instead of appearing sterile and bare, an off-white color now leaves a particularly homely flair. In combination with gray and beige, a wall color in natural white looks nice and warm and absolutely cozy.
Trendy color: coral
So much color is necessary! A light coral tone as an accent color is an absolute eye-catcher in your home. If this nuance is a little too intense for you, you can only paint a wall with it and let the sound take effect. Coral looks particularly noble in combination with beige, sand and a pastel shade of green.
Pink trend color
A dream in pink – and anything but cheesy! Meanwhile, a pink wall paint is considered to be absolutely timeless. In addition, pink fits almost all furnishing styles and can be combined with numerous colors. How about a monochrome black and white look?
Health information: Modern wall paints without harmful substances
For a good indoor climate, you should use wall paints that do not contain any pollutants / chemicals. Because now healthy colors are in trend and there are colors for every taste! Clay and lime plasters are all-round talents because they remove odors and microorganisms and filter pollutants from the air. With natural colors, you also have fewer problems with mold, as these are moisture-regulating. Mineral colors based on lime or silicate are also suitable for the plaster base.