Spring Decoration 2022: We unveil the trends for decorating in spring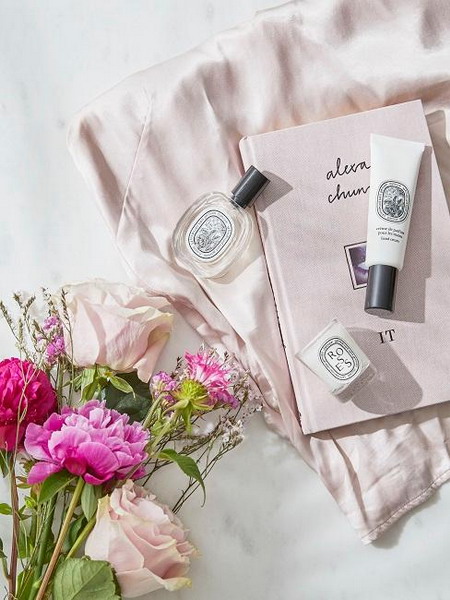 Bring spring into your four walls! With our ideas for magical spring decorations 2022 you create your own personal oasis of wellbeing that gives you strength and energy. From colorful blossoms to transparent vases to fresh urban jungles – this season fans of minimalism and lovers of spring-like colors will find what they're looking for. With the spring decoration trends 2022 you are guaranteed to drive away your winter tiredness. Let yourself be inspired by the tips of our living experts!
Pastel stays in!
Bright joy with pastel shades ! Delicate pink, light yellow and beautiful sky blue are again more than popular this spring. So pastel colors are not just for girls. But on the contrary! Give your home an elegant and puristic look with furniture, pillows and decorations in pastel, which at the same time looks summery fresh.
Colorful flowers
It doesn't always have to be the classic bouquet of flowers! Flower decoration in a colorful mix of flowers can also be done differently, in individual small vases that you arrange as a group. Totally stylish! Flower decorations are equally beautiful, the tone on tone ensures peace and harmony on the dining table. If you have no real flowers at hand, artificial flowers can be used. But make sure that the quality is good so that the "trick" is not visible at first glance.
All right – transparent glasses
Provide a good view! Transparent vases and glasses are particularly great for this, which give a beautiful Easter decoration both solo and with flowers. Whether placed on the dresser or as an eye-catcher on the dining table – individual flowers that float in the water look minimalistic and make themselves fabulous for every spring-like occasion. If you don't like the transparency too much, then simply choose smoked glass vases. A trend that looks noble and modern at the same time.
How fragrant!
Spring makes everything new! While we clear out the household, garden and cellar during the spring cleaning, we should not forget our inner balance with all the tidying up! Relax, find yourself and be careful. In addition, decoration according to Feng Shui can have a positive effect on the feeling. Avoid bright colors and prefer to choose a few, but carefully selected home accessories. Incidentally, scented candles and room scents always look good – no matter in which room!
Refreshing table decoration
Let spring melt on your tongue and taste the warm sun rays! Crunchy fruits in bright colors not only look great as table decorations, they are also delicious. Grapes, oranges, rosemary, olives and pineapples give your set table a fresh look and are easy to bite.
A little tip: Freeze grapes in the freezer for two hours. Then enjoy cool!
Indoor jungle with houseplants
Welcome to the Jungle! Transform your house into an urban jungle in just a few simple steps. Pompous houseplants and golden accents make your living room a cozy retreat with an oriental flair. Do you have little space but don't want to do without a fresh green? Then hanging plants are perfect! Fill the third dimension of your room with the must-haves of the season – the air. In addition, smaller plants in hanging baskets are ideal to save space and also to be used decoratively.
Reduced decoration
Tone in tone is boring! Our interior experts prove once again that a reduced decoration in white does not have to appear inharmonic. In this case, less is more again! Choose a lot of white, it looks classy and brings peace to your four walls. Natural materials such as wood, bast or rattan look particularly great. These give the reduced spring decoration 2022 cosiness and warmth.
Colorful decoration
You can fall back on a wide range of nuances so that you can let spring color move into your four walls. In addition to delicate pastel shades, colorful home accessories are also a must this year. Happy decoration exudes a soft elegance and looks modern and stylish with a simple Scandi Chic interior. Likewise, colorful decorations in a mix with silver details for a modern country look are simply wonderful. Warm pink tones or a fresh green have a friendly effect and give every room the necessary lightness.
Easter brunch with loved ones
What is Christmas in winter is Easter in spring. Together with the loved ones, they will go on an egg hunt and then feast on them extensively. Easter is one of the days of the year when a little more can be served. This also applies to table decorations for Easter !
In addition to natural materials, ceramics, napkins, tablecloths and placemats in bright colors are particularly trendy this season. Arrange elegant spring flowers such as snowdrops and tulips. With black decorative elements, you can also add stylish accents to your Easter brunch. Candles and lanterns are also an absolute must for the banquet table.
Our top tips for the spring decoration 2022 at a glance:
No matter which spring decoration you choose in 2022, celebrate with us the colorful blooms and sunny days full of good mood. The right mix is important, so that it doesn't get too drab in the decoration in spring.