The vintage style is celebrating its comeback: This is what the trend interior will look like in 2022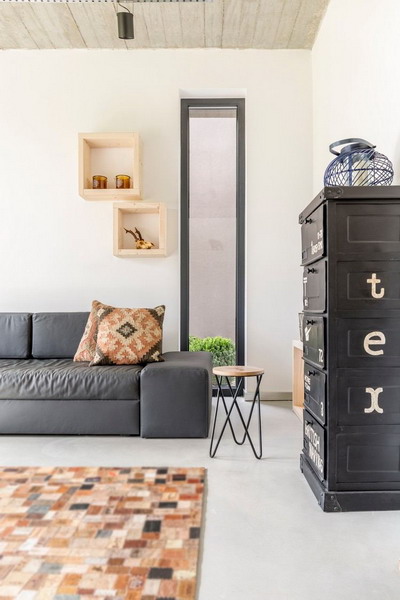 With the beginning of spring, it's not only the big house cleaning that is on the agenda. Often we also feel like doing something new with our home furnishings. If you also want to give your four walls a fresh coat of paint, you don't literally have to swing a brush or use wallpaper paste. You don't have to buy a brand new sofa or an expensive picture either. Often, a few unusual accessories can already achieve great effects. And if it can be furniture – why not follow the interior trends 2022 and go for vintage?
From old to new? That was once
The modern furnishing style is currently called vintage. The English term is also used for vintage wines, but also translated as "old-fashioned" and stands for terms such as fashion and furniture from bygone times.
With the so-called vintage look, you bring a touch of intentional imperfection into your home in addition to a cozy atmosphere. Traces of use such as slight scratches, worm-eaten wood or an attached patina on accessories and furniture are what make this trend interior look so charming. And best of all: With just a few selected pieces, you can give your rooms an unmistakable mix of styles and thus an individual touch. Even if you follow the trend, you don't have to do without modernity entirely!
Back to the past
Mainly manufactured between 1920 and 1970, original vintage furniture also includes tables, chairs and co. From other eras such as Art Nouveau or the Bauhaus era. Due to the increasing popularity of the partly rare unique items, the prices are rising to the same extent.
It doesn't have to be! You can bring a no less unique flair into your home with new furniture that only reflects the vintage style. Here new products are manufactured based on bygone eras. And the best thing about the "used look" range of online providers: You will find everything your heart desires. Without having to drive from flea market to flea market and worry about the authenticity of the expensive vintage furniture!
From the sideboard to the newspaper rack
The furniture trend this year is towards rectangular mirrors with slightly rusted decorative frames, chairs and armchairs with worn-out leather covers and large, round glass tables. Thanks to their transparent look, you can also change the trendy shabby look at any time with just a few simple steps using accessories placed underneath. What is even better and gives your room the desired dash of color: a carpet in a vintage design!
Life is colorful
They do not take up any space and can still give the entire room the desired effect: high-quality vintage carpets from leading online shops. In addition to the material, size and shape of the popular floor covering, you can also choose from the extensive range by color or pattern. In general, vintage is less focused on bright red or yellow than on faded tones such as mint green, old pink or gray-blue. Expired surfaces also give your new old carpet the authenticity you had hoped for.
A touch of nostalgia
Are you in the mood for something old? Then bring your favorite from the extensive vintage range not only an eye-catcher into your home, but also carpets, furniture and accessories that tell stories! The golden rule when furnishing with a vintage flair is: find the right size. Rather, rely on a few details with their own character. A wonderful mix of old and new can be conjured up, which gives your own four walls a very special charm.