Home Decor Trends Expected In 2022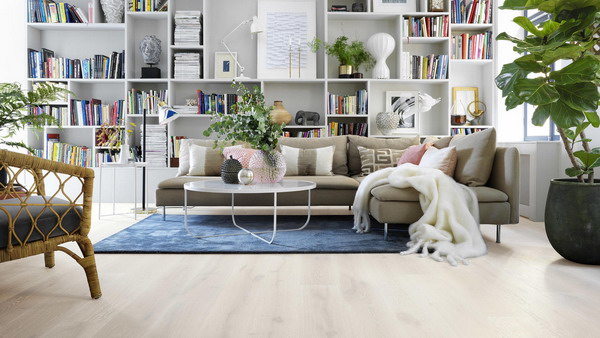 2021 is leaving and the time has come to find out how we will decorate our homes in the coming 2022, what trends in the field of decor await us.
A study by the Home Decorate Tips team analyzed Google Trends data. Thus, it was possible to track which fashion trends that existed throughout 2021 showed the greatest growth in interest in them. Regardless of whether you are planning a major renovation in the new year, or just want to update a boring room – let these trends inspire you.
Since most of us now spend most of our time at home, the interior of our environment has become more important than ever. It is understandable why cottage core and some other stylistic trends that connect us with the outside world and nature have become so incredibly popular. Windows in the ceiling can miraculously expand the interior space and make it appear lighter and more spacious. Most countries are now experiencing another lockdown, and a little light at the end of the tunnel won't hurt anyone.
Here are some of the trends we expect to see next year.
Cottage
Using the desire of a person to be alone with nature, the cottage is designed to bring street space into the house. With a sense of peace, this Instagram-worthy trend is expected to make its way into homes around the world.
Dried flowers
The second place in our list is taken by dried flowers. The fashion for them also owes its direct relationship to nature. Plants that look good at home include wheat, delphinium and lavender.
Antique mirrors
Refer to antique mirrors to brighten your living space. Take a closer look at the brass-framed pieces for a vintage touch.
Skylights
The skylights are part of an architectural design that works with the windows below to provide even more natural light. They occupy the fourth place and are a great solution to effectively decorate a room.
Herringbone floors
Herringbone floors can be found in many homes around the world. This trend is ideal if you want to give your home a touch of traditional country aesthetics.
Dark blue kitchens
Unsurprisingly, navy blue kitchens are on the trend list. We are confident that with the growing interest and number of Instagram posts, many homeowners will turn to this trend. Are you brave enough to try?
Japandi style
Known as Japanese minimalism, this trend incorporates elements of Japanese and Scandinavian culture. It made a splash with interior designers this year, so expect it to infiltrate homes around the world.
Copper Mixers
Take your kitchen or bathroom to the next level with trendy brass faucets. They are a stylish way to transform a space with a minimum of effort – and an expected home decor trends in 2022.
Dark green walls
Add natural elements to your home with a dark, earthy green. This shade not only strengthens our connection with nature, but also perfectly transforms the space.
Scandi style
As the Scandi style is well established in global trends, 2022 will show how many more homeowners will turn to this natural, soft style. From furniture choices to décor schemes, expect to see scandi everywhere.
Mermaid Tile
Looking to create a spectacular wall in your kitchen or bathroom? The next year is dedicated to a unique tile in the form of mermaid scales. Reminiscent of the interior of the 1920s, each tile is turned on its side.
Macrame
This art of knotting, which can be used with cord, twine or rope, gives the home a truly rustic feel. From large bags to hanging pots, the possibilities are only limited by your imagination. Why don't you try a new hobby next year too?
Wall panels
Paneled walls may have been once an integral part of libraries and drawing classes, but they are now becoming more popular in homes this year. Returning in a chic and modern look, wall panels are a great way to add character to your home.
Rustic style
Another trend in 2022 is rural style. If you're thinking about how to achieve this ambiance in your home, consider restoring old furniture, using wooden driftwood from the sea as decor, and adding some cozy hand-sewn materials.
Houseplants
Just check out Pinterest or Instagram to make sure that houseplants have never been more popular. From dangling 70s-style plants to lush flowering plants, there is sure to be something to match your decor.
Houseplants went out of style briefly in the 90s, but we're happy to announce that they're back! They are not only beautiful and bring vibrant colors to our home, but they also refresh the air by filtering it and releasing oxygen.
The article uses photos from the following resources:
platforms for interior design professionals: homesandgardens.com and countryliving.com
Italian kitchen manufacturer Officine Gullo: officinegullo.com
Tarkett flooring manufacturer's official website: professionals.tarkett.com